Posted by: Team Intern in Feminizzle on Aug 07, 2008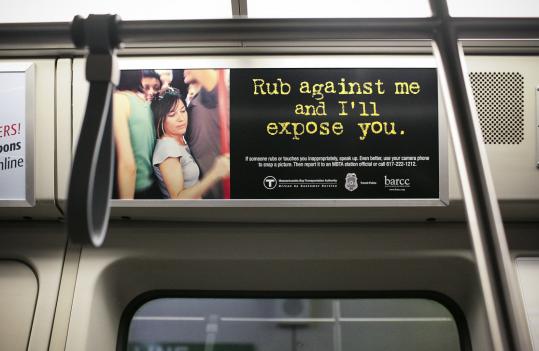 Harassment on the street and in the subways is nothing to joke about or shrug off, and NYC's MTA system is finally taking notice. After initially pulling anti-harassment ads off of the subway a month ago thinking it would encourage harassment (what?!?), they have agreed to put the ads back into the subway cars. With the help from RightRides, Girls for Gender Equity, NOW-NYC and other organizations a subway safety committee is also being created! Emily from Hollabacknyc.com says that this committee will be advocating for a hot line, police sensitivity training and regular reports of harassment on the subway.

My hat goes off to everyone helping to get these ads on the subway. Although subway ads may not seem like a big step, it is. Women (and everyone else) have the right to feel safe in public.
Rock on,
maytal

Tagged in: Feminizzle
The opinions expressed on the BUST blog are those of the authors themselves and do not necessarily reflect the position of BUST Magazine or its staff.
blog comments powered by

Disqus
---